Say hello to our products.
With the introduction of the BarnMini family a few years back, Barnfind has become the "one stop shop" signal transport solution from the most advanced BarnOne system to the simpler standalone mini box solutions. Welcome the new member of the product line, BarnColor – we provide the market with new intelligence.
Designed to be a cost-effective solution for sending and receiving multiple signals both directions over an opticalCON DUO fiber cable, BarnColor is the newest product line from Barnfind Technologies. Simple to use and easy to set up, we have taken all the complication away from fiber transport setup – no technical knowledge or experience required.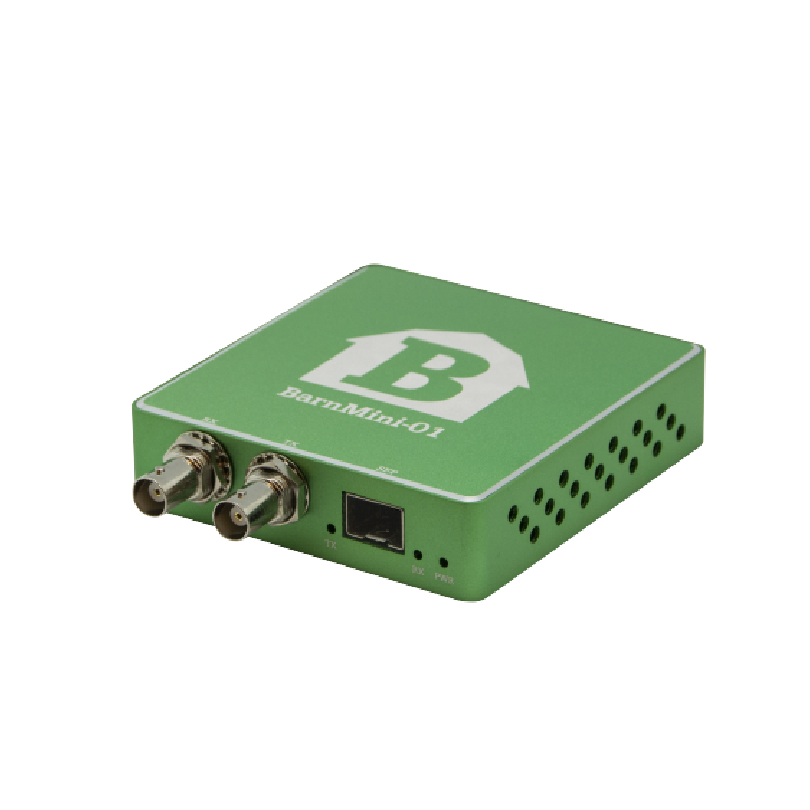 The BarnMinis are ideal standalone solutions and solve everything from a simple task to more comprehensive solutions. BarnMinis can be used in conjunction with other Barnfind products to empower complete distributed systems in larger facilities.
The BarnOne frames are signal transport devices that provide up to 32 x 32 built-in routing system with combinations of BNC and SFP I/O ports to satisfy any application. Several combinations of SFP-ports, BNCs and optical multiplexers are available.
The Barnfind Stage Box break-out panel allows you to customize your own front panel based on your required connectors. The Stage Box helps you to organize connections and produces a neat and easily manageable connection system.