One fiber


All signals
Ideal for optical signal transmisson, remote stage box application and small studio style productions
Designed to be the most flexible, rack-space saving and affordable infrastructure platform in the audio, video and communication businesses. Highly compact and equipped with an up to 32×32 cross-point router. Barnfind offer a number of configurations to combine BNC, SFP and CWDM fiber optical multiplexing.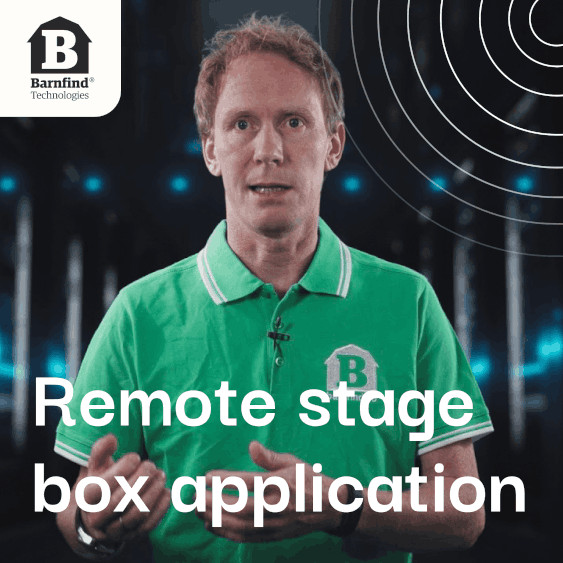 The concept
The BarnOne series of routers provide a 32 x 32 built-in routing system with a combination of BNC and SFP I/O ports to satisfy any application.
Every SFP port is bi-directional and every BNC port can be set as an input or output and all outputs are re-clocked. BarnOne frames works with most 3rd party control systems. Each BarnOne frame is contained within 1 RU space – the highest density yet that also offers the least power consumption in the industry. Click here for more details on our BarnOne series.